The Ukraine Innovation Awards 2020 judges recognized Genesis Investments as the most active investor in Ukrainian startups in 2019-2020. The committee chose the winner among numerous Ukrainian and international investors by assessing the number of public deals between these funds and startups.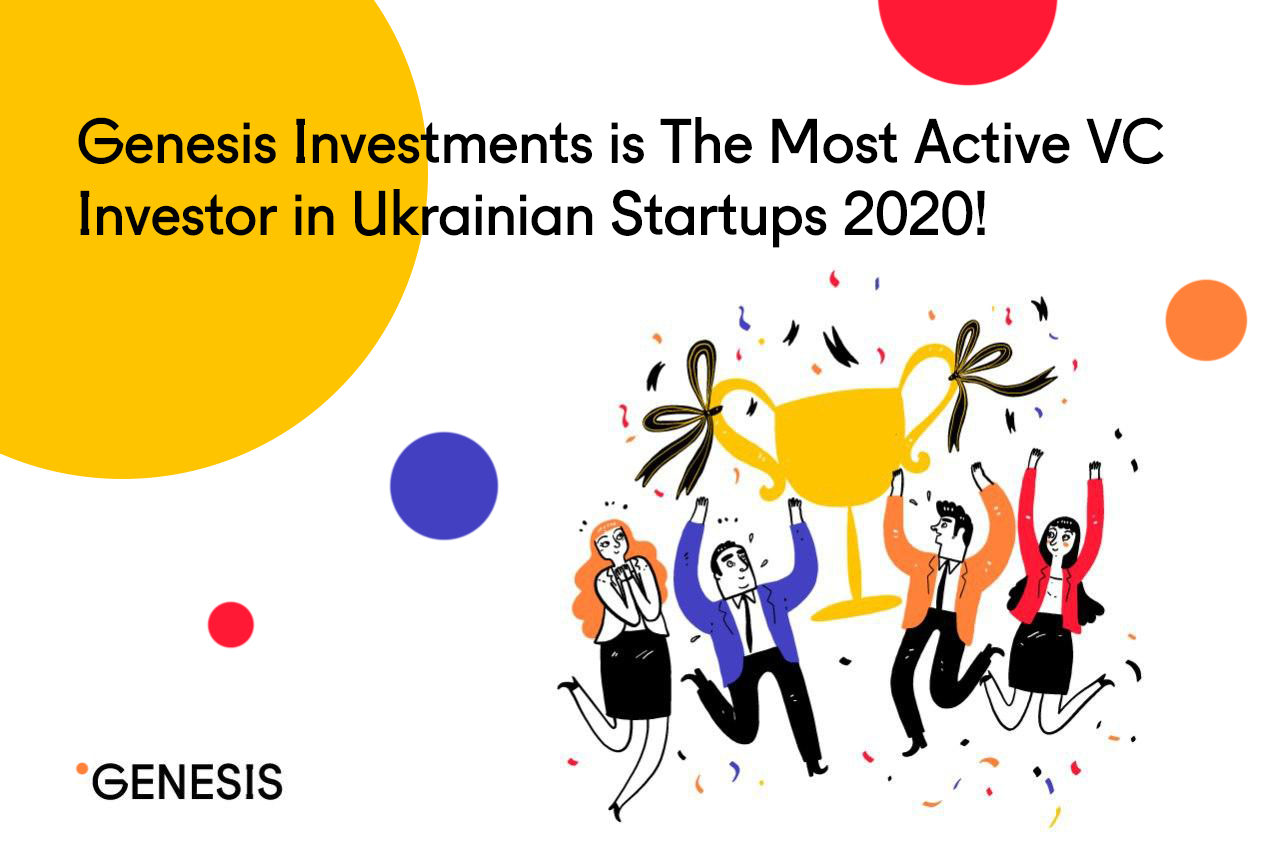 Ukraine Innovation Awards 2020 is the first Ukrainian award for corporate and start-up innovators, investors, and entrepreneurs who help businesses grow through innovation. The project is created to stimulate the influx of investment capital into Ukrainian projects, support the elimination of gender gap in the tech, and encourage corporations to partner with startups:


Project global mission, Ukraine Innovation Awards 2020


After the research on Ukrainian startups and venture capital market, the jury selected nominees in such categories as Top Women Tech Entrepreneurs in Ukraine, Top Early Stage Startups, Most Active Investors, Top Corporate Innovation Cases, and Top Startup Innovation Cases. Genesis Investments competed with Ukrainian and international funds in the World's Most Active Investors in the Ukrainian startup's category.


Award broadcast, The Final of Ukraine Innovation Awards 2020


We are honored to be nominated together with other active investors in Ukrainian startups, such as TA Ventures, Horizon Capital, SMRK, Admitad Invest, Adventures Lab, Andreessen Horowitz, and ICONIQ Capital.

We are pleased that the list of candidates is becoming more and more international. Congratulations to other's categories winners:

🔸 WOG company, as the best In-House Innovation 2020;
🔸 AXDRAFT startup, as best Startup Innovation 2020;
🔸Startup Wise Guys accelerator, as the Most Active Accelerator Investing in Ukrainian startups 2020;
🔸 SEMCS by Mosquito Control startup, as the Best Early Stage Startup in Ukraine 2020;
🔸 INTERTOP and Competera Pricing Platform, as the Best Corporate-Startup Collaboration 2020;
🔸 Goldman Sachs, Iconiq Capital, Y Combinator and Continuity Fund as the Most Valuable Investors in Ukraine's Startups 2020;
🔸 TOP-20 Women Tech Entrepreneurs in Ukraine — listed here.